Real respite, accessible support
An eloquent new image to make an NPO shine
Founded in 1986, La Halte des Proches (formerly the Association Laurentienne des Proches de la Personne Atteinte de Maladie Mentale Inc.) is an association that helps family caregivers of people living with mental illnesses.
In collaboration with local partners, the organization assists caregivers in their daily tasks and lobbies for the recognition and protection of their rights. It also fights against the prejudice and stigma associated with mental illness among the public at large.
Over the decades, the NPO has developed a range of activities and services, which are offered to nearly 600,000 people in seven service points covering most of the Laurentians Region.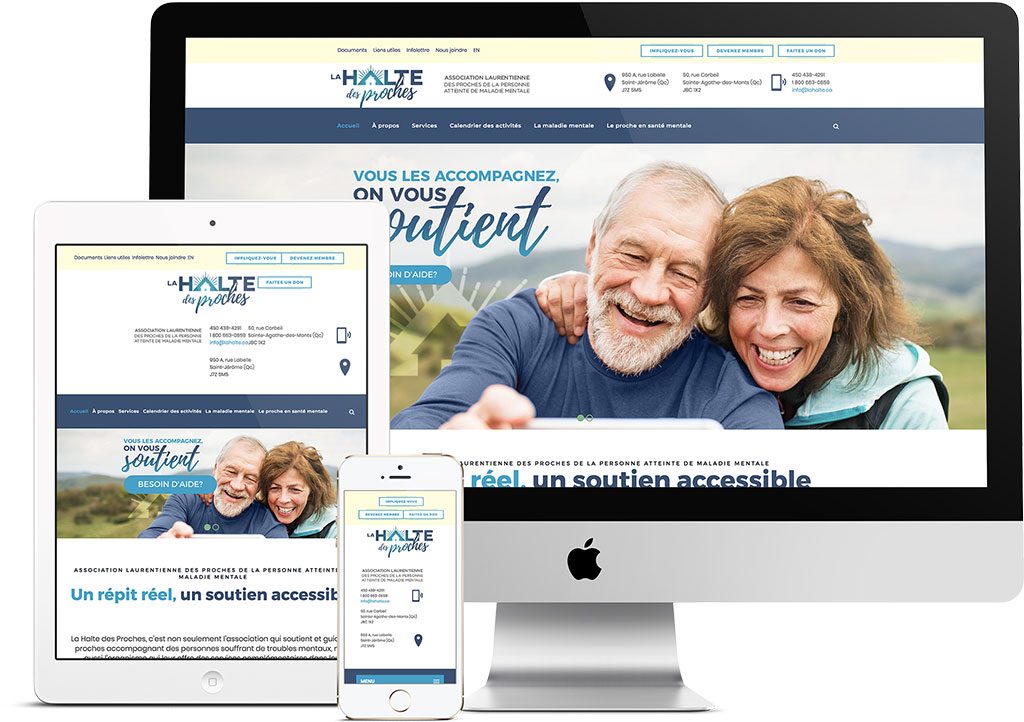 Despite its 30 years of existence and the services it provided throughout the Laurentians, La Halte des Proches still remained relatively unknown to the general public. In a context where many support organizations operate, the NPO had to carve out a place for itself in the minds of the region's population. It had to become better known, heighten its visibility and become an indispensible reference for caring for caregivers of persons with mental illnesses.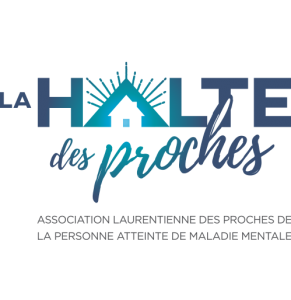 Services
Strategic planning

Brand imaging

Creation and design

Media placement

Web development

Communications tools

Display and print advertising

Content creation
To help achieve its positioning goals, King Communications advised the organization to undertake a comprehensive marketing strategy in conjunction with the redesign of its website.
Complete rebranding was carried out to better reflect the organization's identity and values. A name change was recommended first, with the Association laurentienne des proches de la personne atteinte de maladie mentale (ALPPAMM) becoming La Halte des Proches. Evoking respite and hospitality, the new name chosen creates an imprint in the imagination as a haven of care for caregivers and sheds light on the organization's mission, as does the new slogan "You care for them, we support you," which was also proposed.
King Communications also designed a new corporate identity for La Halte des Proches, including the creation of a new logo and a refreshingly creative online marketing platform to welcome community interest. The new branding was rolled out in a series of new visual communication tools: promotional pamphlets, business cards, stationery, newsletter templates, PowerPoint and Word document templates, social media builds, and the creation of an email signature.
A new website was also developed. As the organization's main communications tool, it helps publicize La Halte des Proches to its community and promotes the NPO's various services. By highlighting the quality and diversity of the organization's service offering, the website has become an essential source of information for the community and its sponsors and donors.
The diverse nature of the organization's funding sources was also a consideration in the marketing approach. The new website incites engagement by encouraging visitors to become members and/or become involved in the organization. Integration into the site of a link with the ProDon management software simplifies handling of online donations for the organization's administrators.
Explore other achievements