Revisit the brand image and communication tools to help achieve objectives. 
Contak is a company located in Hawkesbury, Ontario, close to the Quebec border. It specializes in the human resources sector and serves a business/employer clientele in the greater Montreal and Ottawa areas, offering personnel recruitment and administrative support services in the human resources field. The company encompasses a complete range of expertise to be able to serve most business sectors. Moreover, international recruitment has just been added to the services offered to its clientele.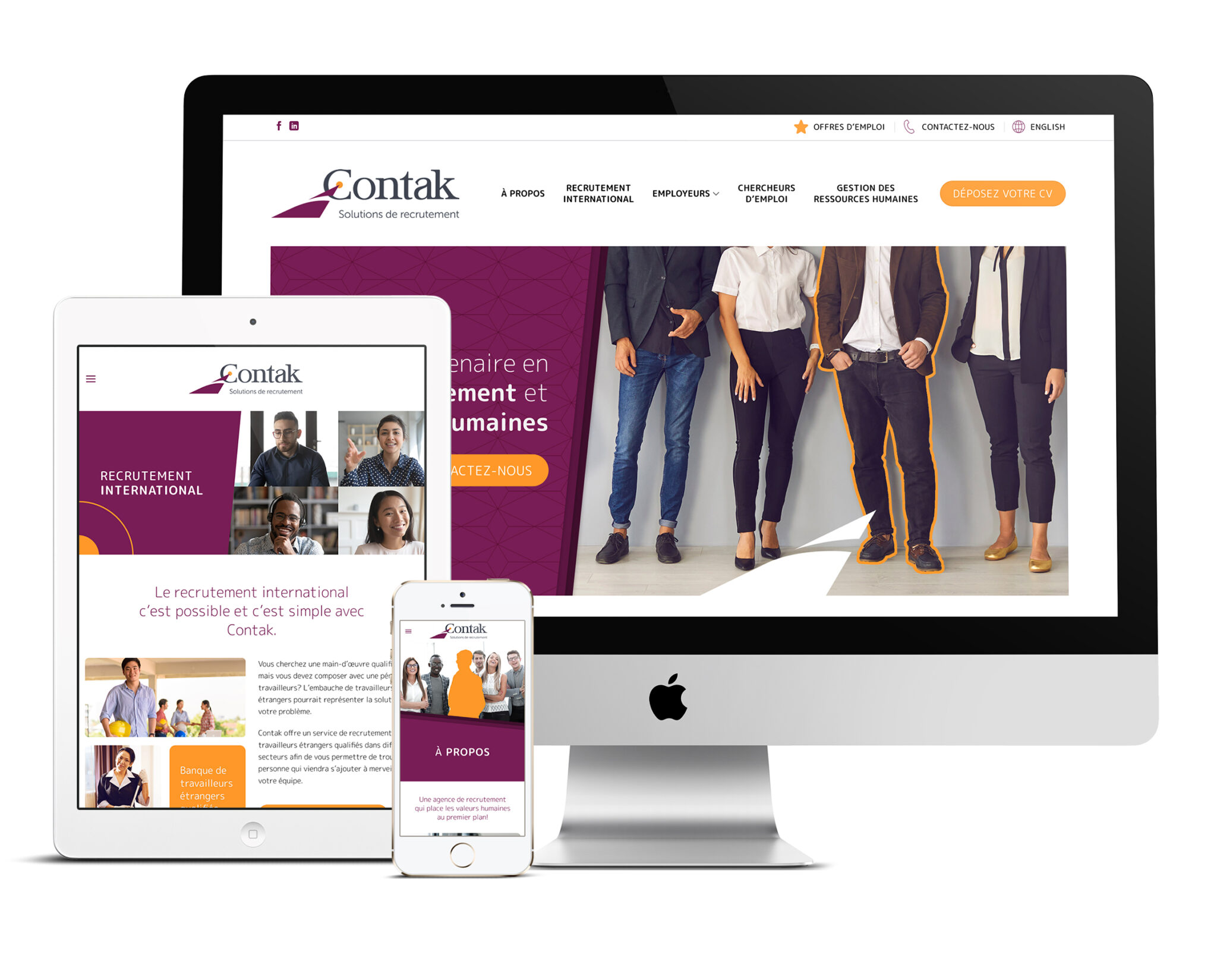 View the site
Quebec and Ontario are currently experiencing a labour shortage. Contak wishes to seize the current opportunity and help new clients. That said, management identified major gaps in its current branding and communication tools, particularly the website.


We conducted strategic planning, adjusted the company's positioning by updating the brand and completely redesigned the website.
The improvements have positioned Contak as a professional and dynamic brand while remaining human-centered. The new brand image is composed with colours that represent strength, confidence, creativity, communication and openness. The new visual identity conveys optimism and openness while conveying the company's human and modern aspect.
The website redesign aligned with the brand's values and objectives. The adjustment of the messages, integration of the new visual identity to the website and improvement of the information structure allowed us to optimize the user experience by emphasizing services while integrating complementary information according to the visitors' expectations.
Explore other achievements