Strategic Guidance Empowering a Renewable Energy Enterprise
Ecosolaris, a prominent force in the realm of energy transition, aspired to recalibrate its operations and fortify its positioning within the sphere of renewable energies, primarily solar energy. Acknowledging the seismic shifts in the market landscape and the contemporary challenges, such as shifting consumer habits and labor scarcity, the company resolved to embark on a novel trajectory. To navigate this transformative journey, Ecosolaris made the discerning choice to engage in a collaborative partnership with King Communications for a bespoke strategic planning aligned with their visionary pursuits.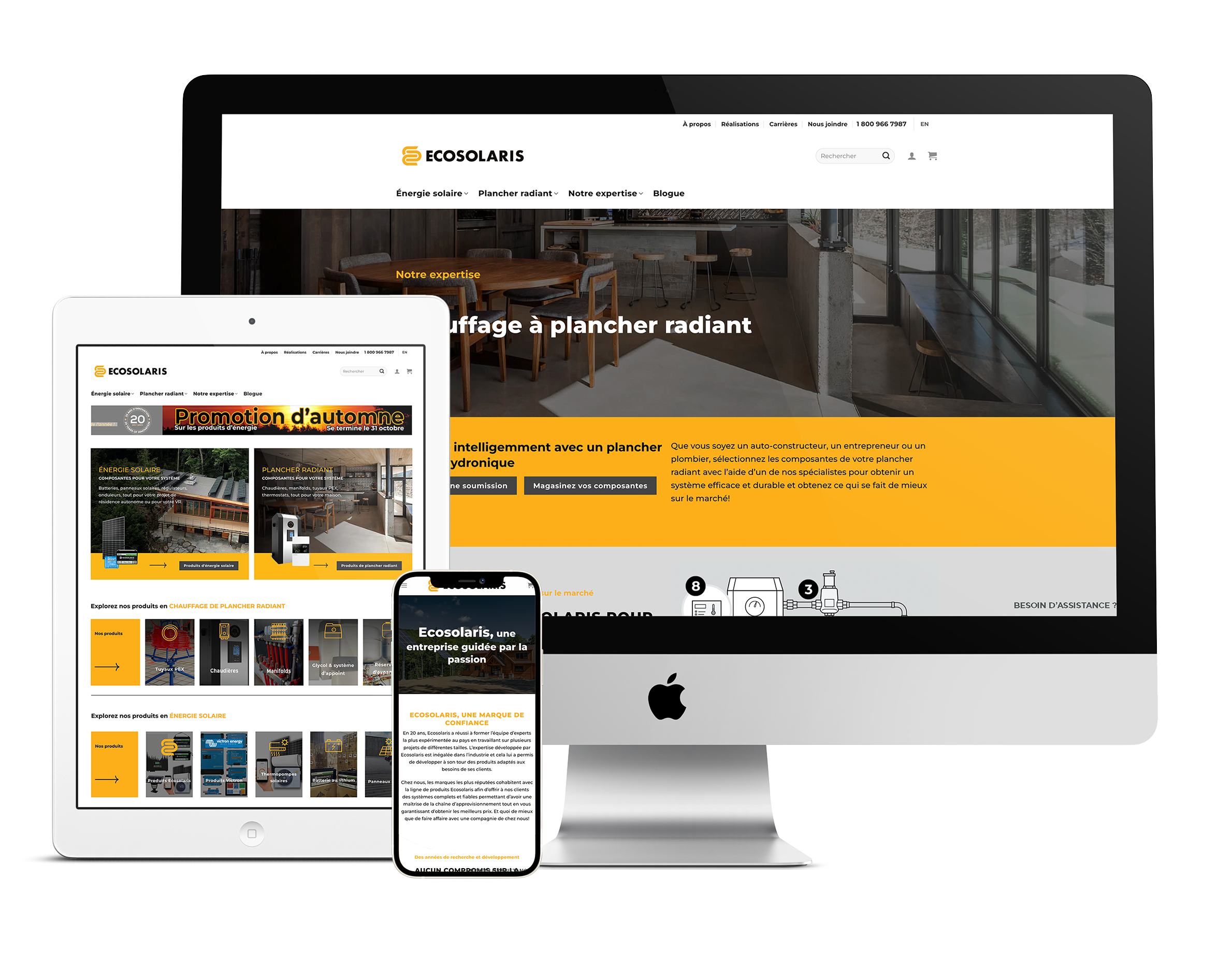 VIEW THE SITE
In the midst of a rapidly evolving sector, Ecosolaris faced the formidable challenge of asserting itself and solidifying its renown. The assimilation of a diversified array of products and services, though an illustrious advancement, necessitated a robust communication strategy to resonate with their target clientele. Furthermore, the alignment of their brand identity with their values and offerings was paramount to ensure optimal consistency and visibility. This phase of redefinition and expansion served as an opportunity to showcase their unparalleled expertise and unwavering commitment to sustainable energy.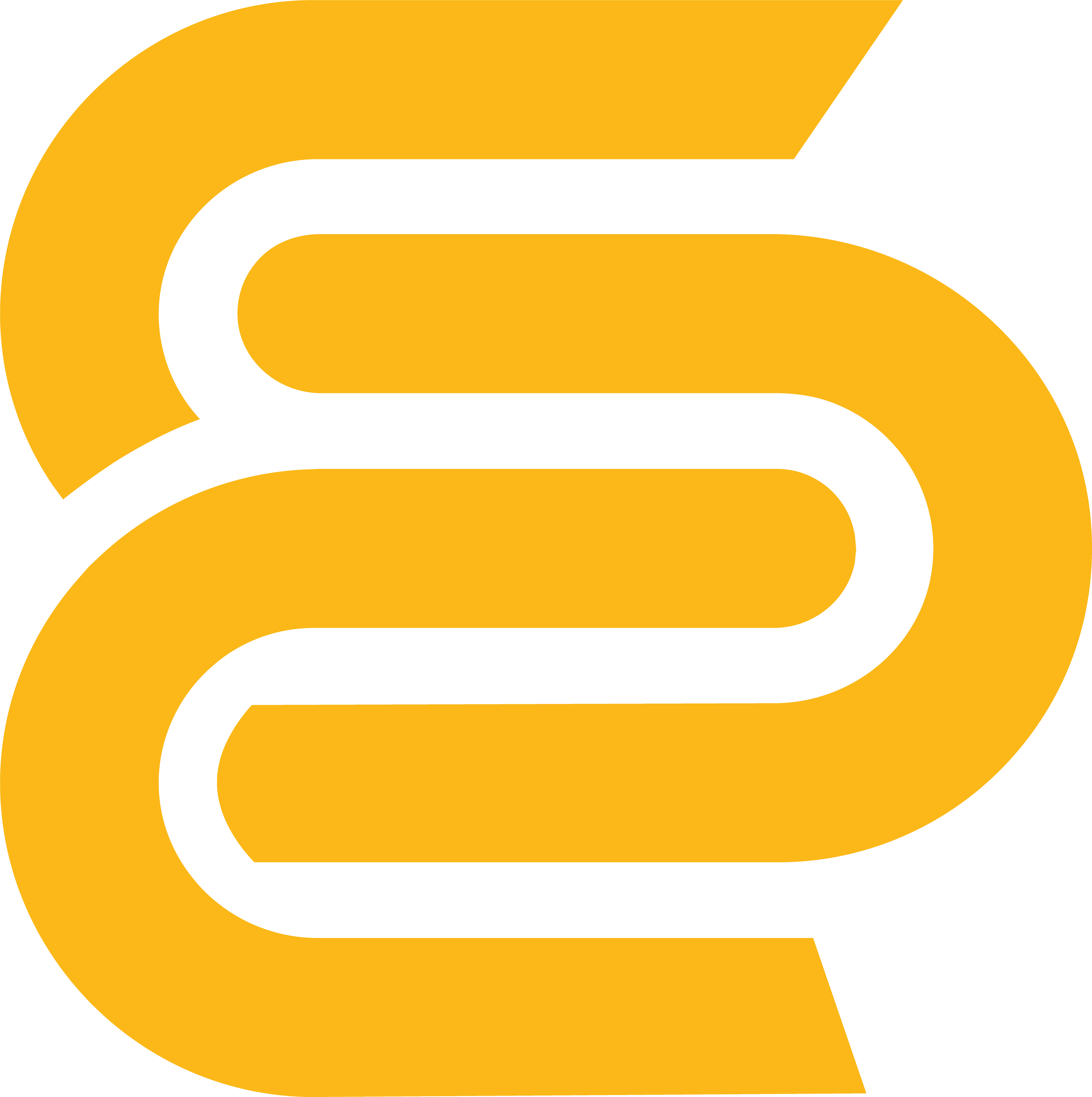 Services
Creation and design
Communication tools
Digital campaigns
Following a meticulous analysis, a bespoke strategic blueprint was meticulously crafted. Ecosolaris' positioning was refined to better underscore their dedication to eco-conscious and sustainable solutions. A comprehensive graphic standards guide fortified their visual identity, underpinned by a revitalization of their image across all platforms and communication tools.
Their digital footprint was accentuated through the overhaul of their e-commerce-focused website and the initiation of effective digital campaigns on pivotal platforms, bolstering their visibility while concurrently igniting their renown and sales figures. A relevant content strategy and proactive social media management engaged their audience with more resonating impact.
Through meticulous strategic planning, Ecosolaris succeeded in spotlighting its pioneering solutions while remaining steadfast to its core values, thus emphasizing their ongoing evolution and cementing their leadership position in the market. King Communications played an instrumental role in highlighting the dynamism and expertise of Ecosolaris, while celebrating their achievements and commitments.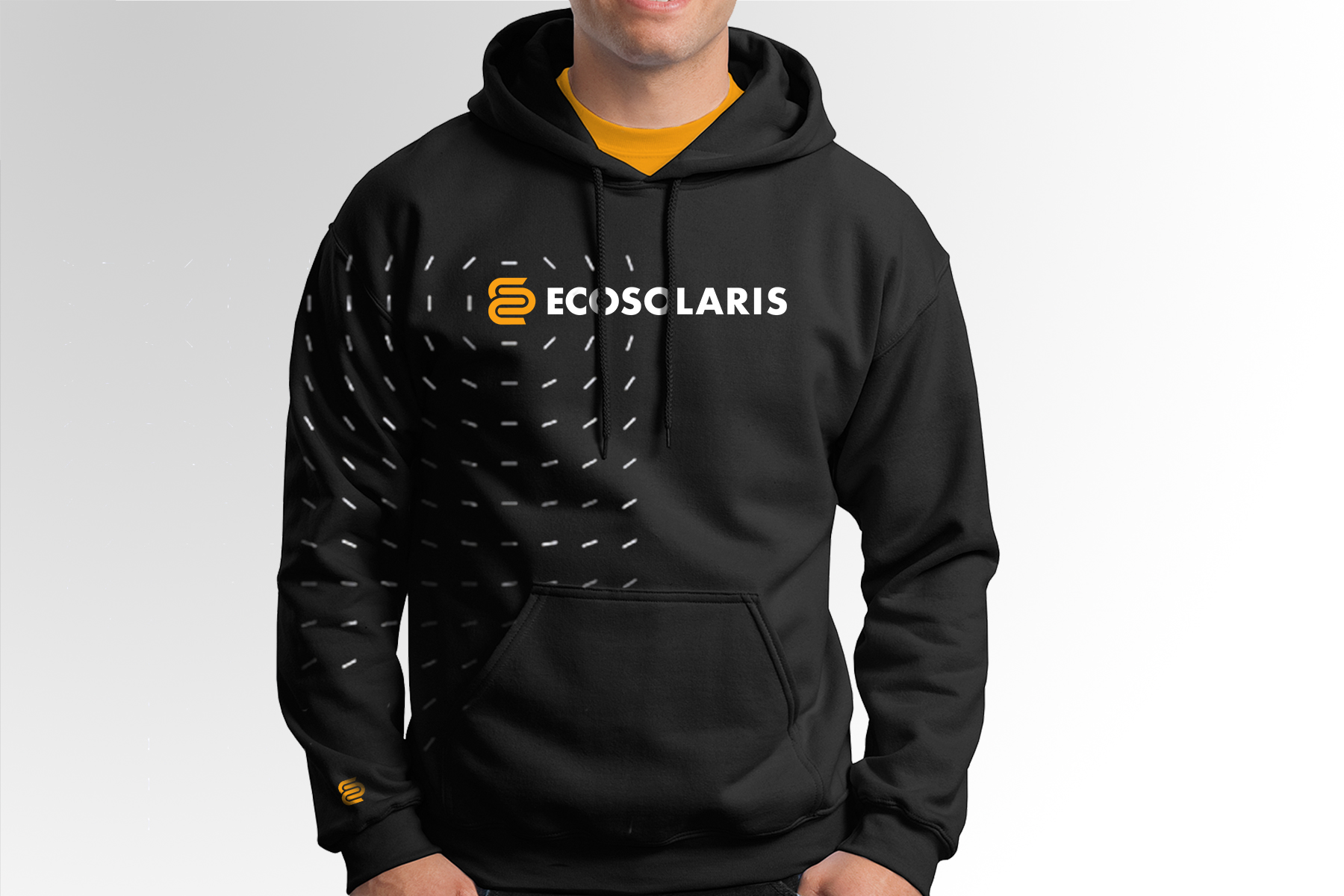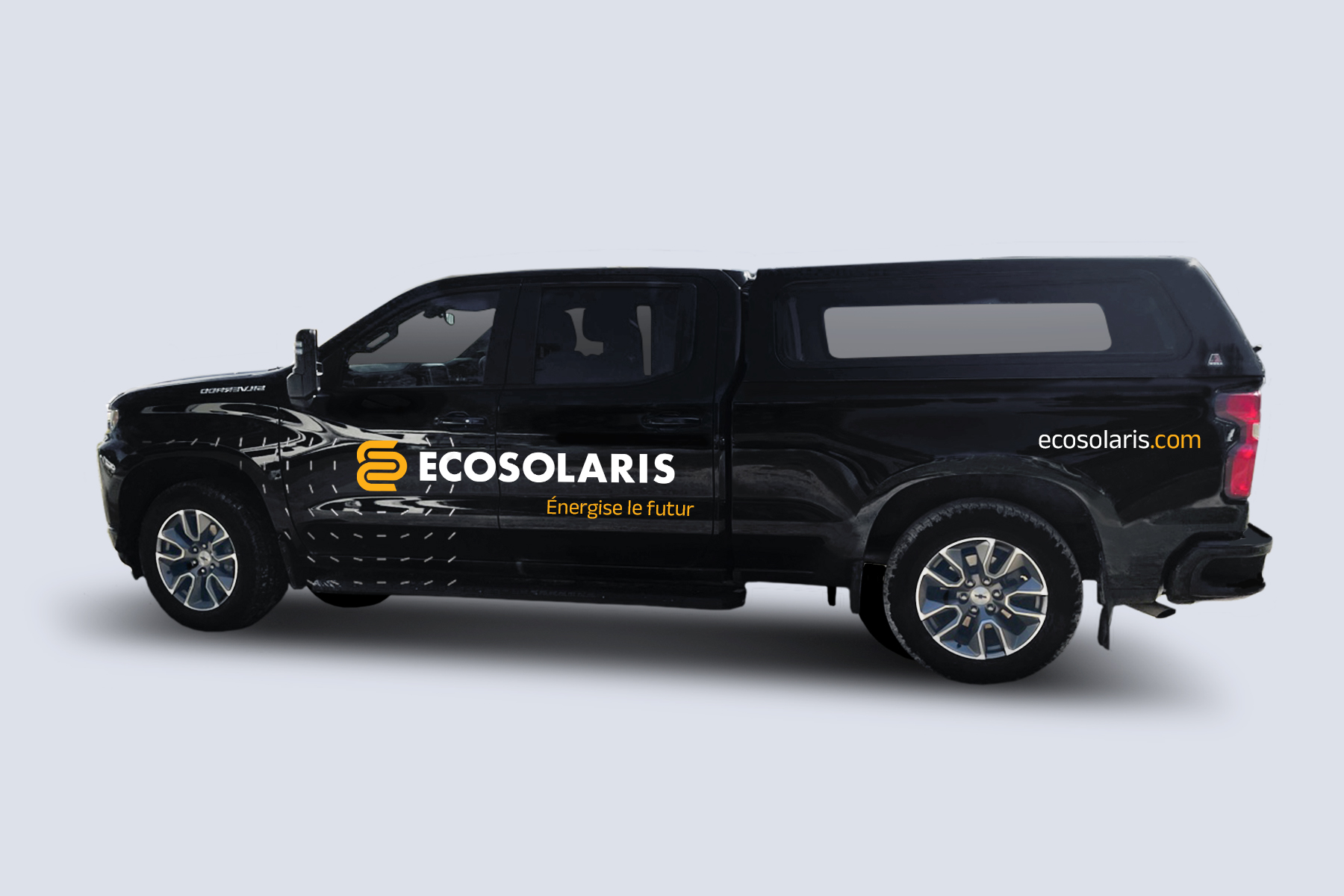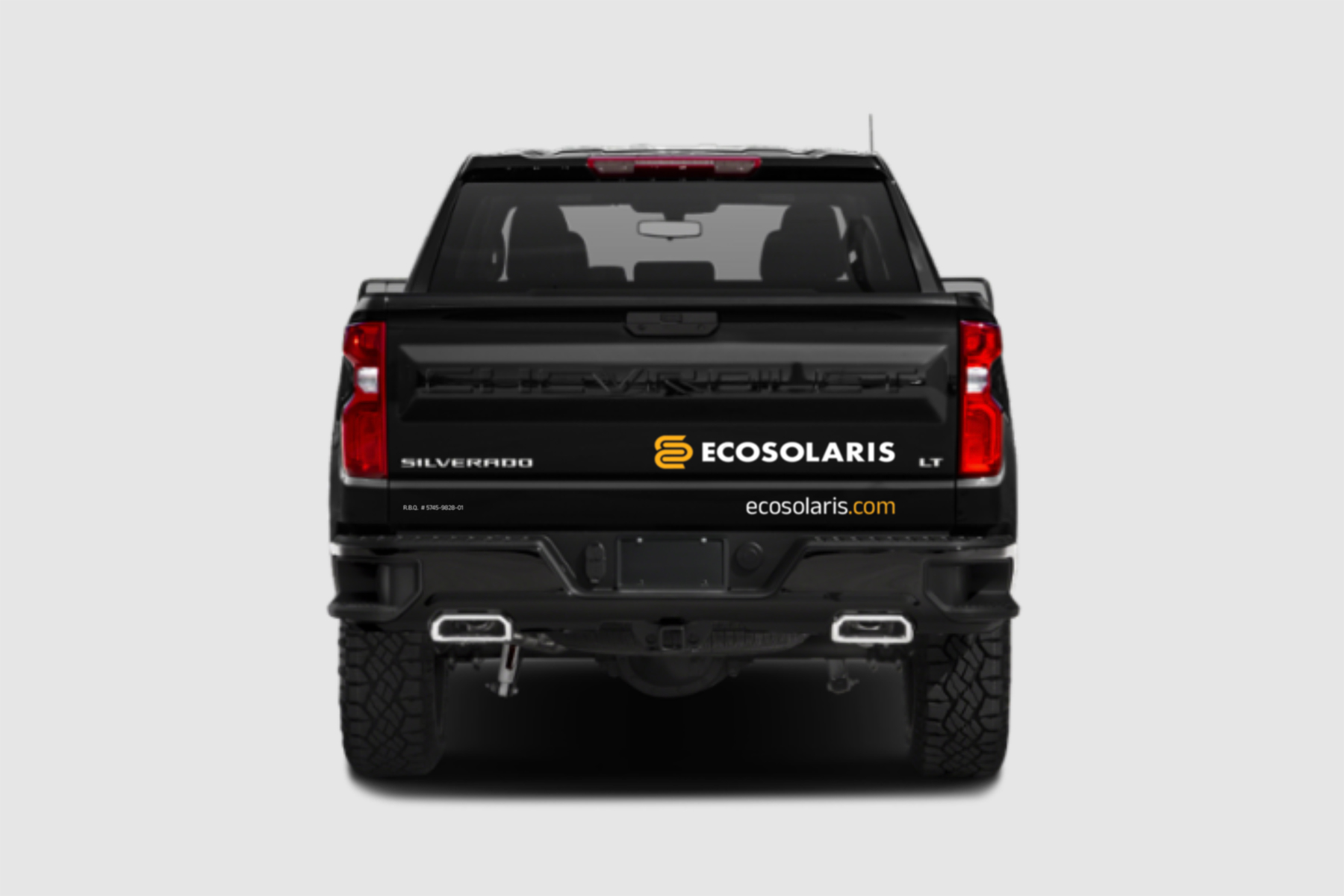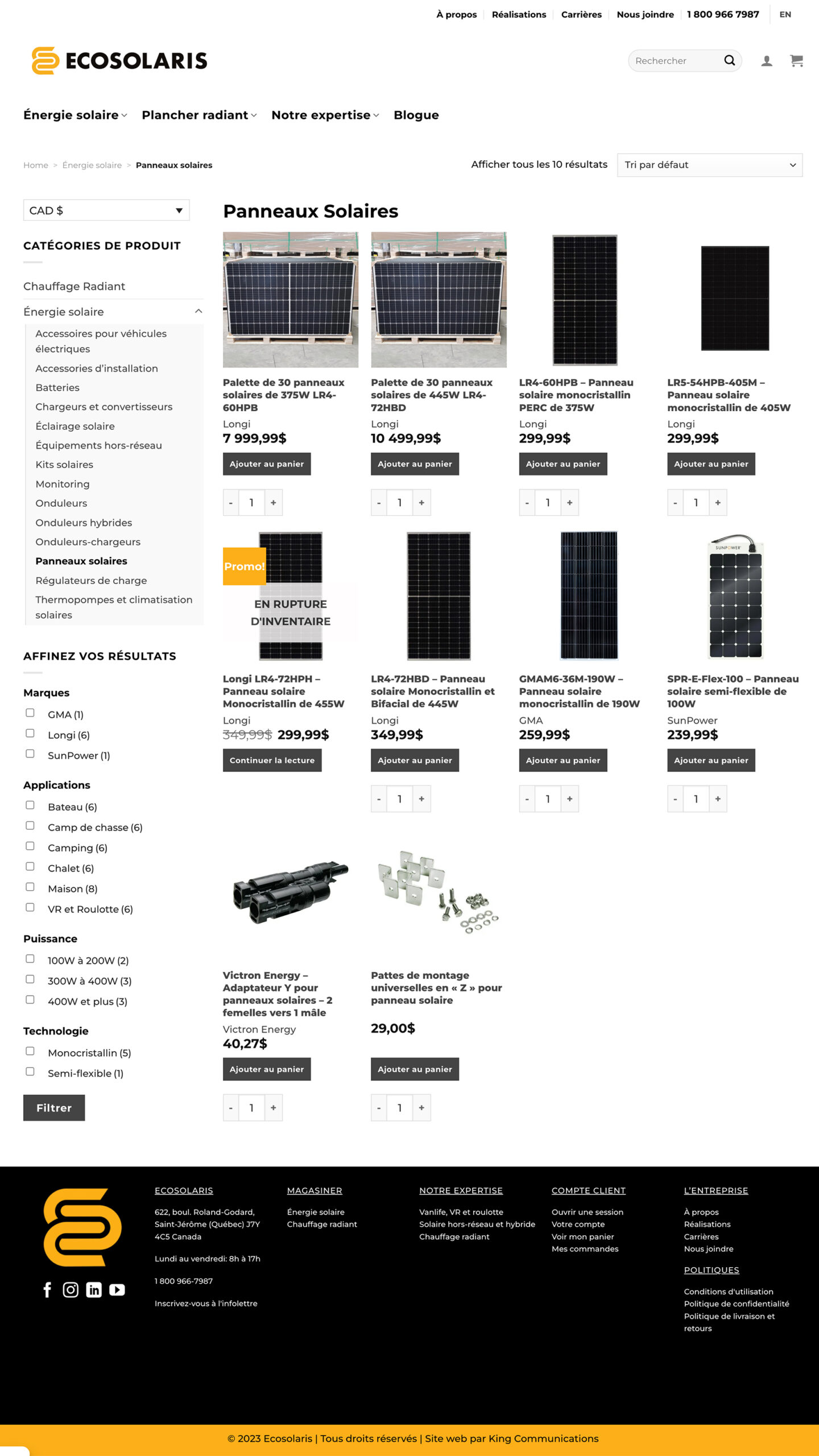 Explore other achievements