Guardians of Laurentian Ski History
Increase brand awareness and the company's online presence
ÉEstablished in 1982, the Laurentian Ski Museum is located, since 2008, in the old police and fire station of the city of Saint-Sauveur. Since 2012, it presents its second permanent collection entitled "The History of Skiing in the Laurentians; living in winter, with winter, for winter".
The mission and mandate of the Laurentian Ski Museum are centered around the following elements: a historic approach, showcasing the region's cultural identity, a public driven approach and education.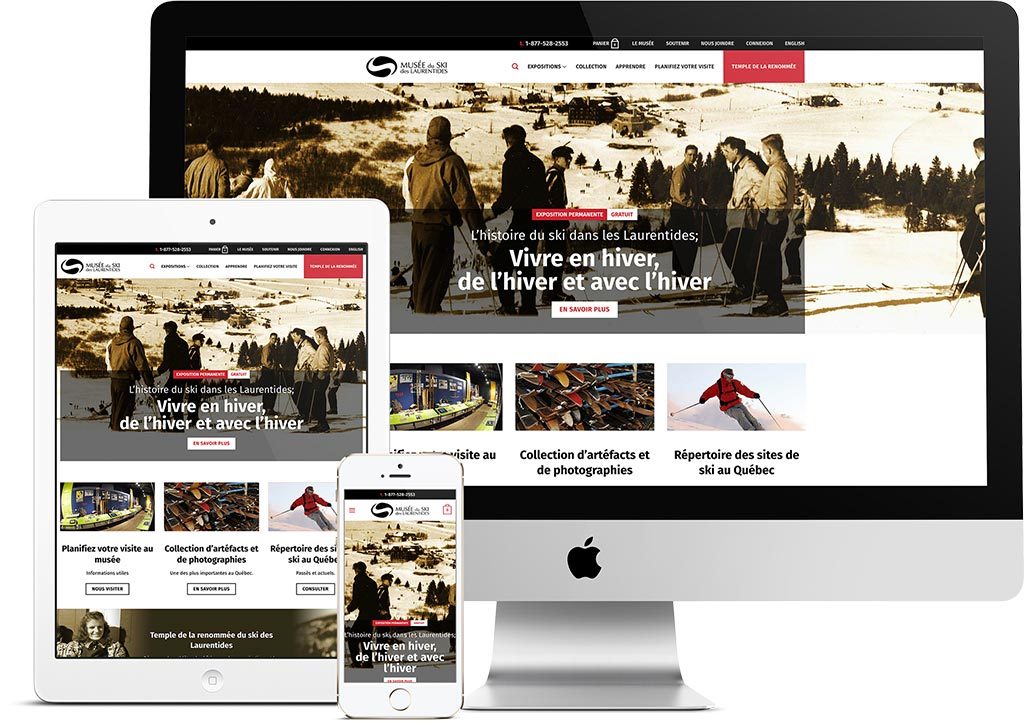 With a website that was developped more than 10 years ago, The Laurentian Ski Museum wanted to set up a new website that would become the central part of its web ecosystem and that is adapted to modern technologies while still offering the possibility of presenting its entire artifacts and collections as well as generating revenue for the organism.

Services
Strategic Planning
Brand Imaging
Creation and Design
Web Development
Content Creation
King Communications conducted a strategic planning, developed a new creative platform as well as a whole new web platform. Furthermore, we redesigned its website and created a new transactional web portal that can be easily updated by the museum's management team.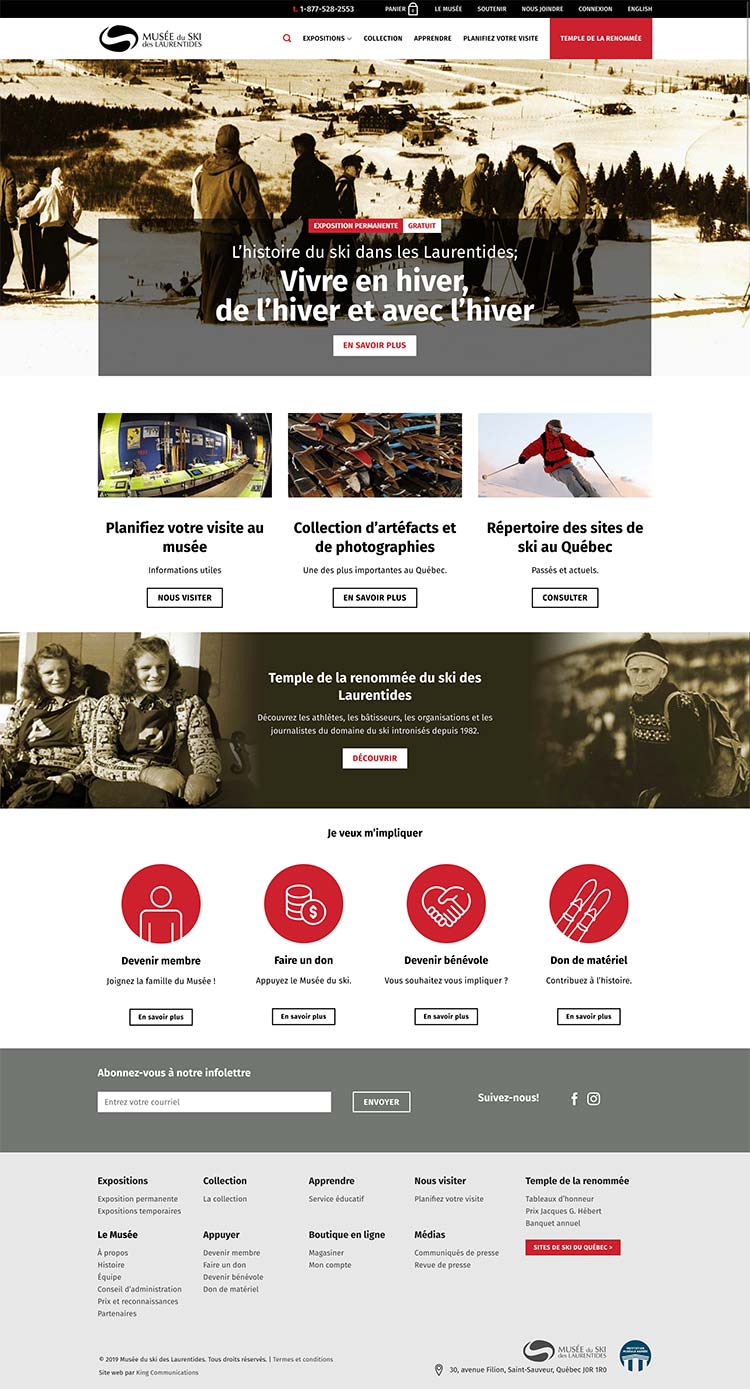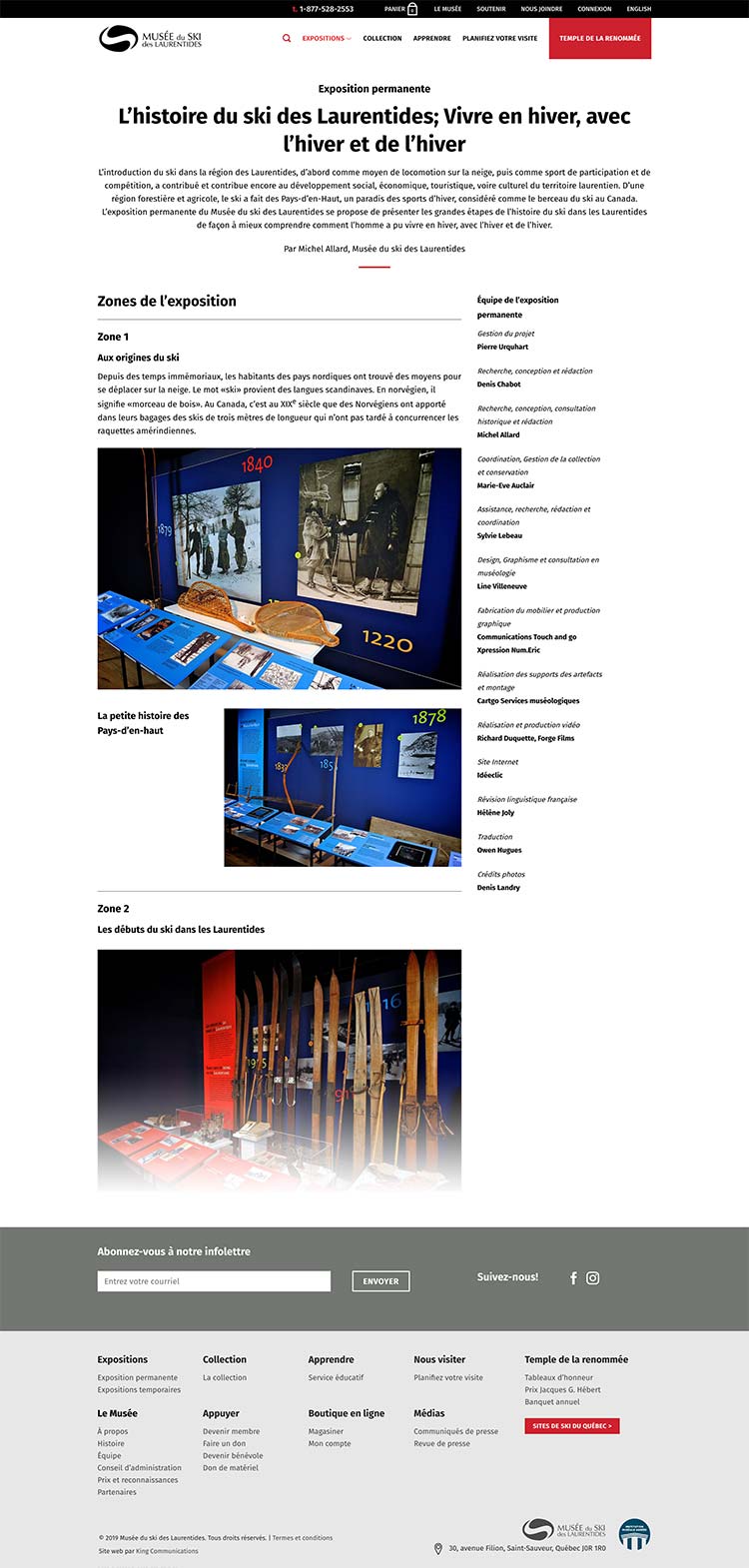 Explore other achievements