A new visual identity for a high-end construction contractor
Domicil is a construction contractor building custom high-end homes on Montréal's North Shore and in the Laurentians. The Domicil team has over 30 years of experience in the construction of single-family homes and apartment buildings. In addition to offering personalized architectural plans, the real estate corporation is distinguished by its commitment to quality, direct engagement throughout the construction process and initiatives to support sustainable development.
With an eye to offering impeccable service, Domicil ensures close supervision throughout the construction process and provides the future owners with the services of a kitchen design specialist and professional decorator to assist them in their interior and exterior design choices.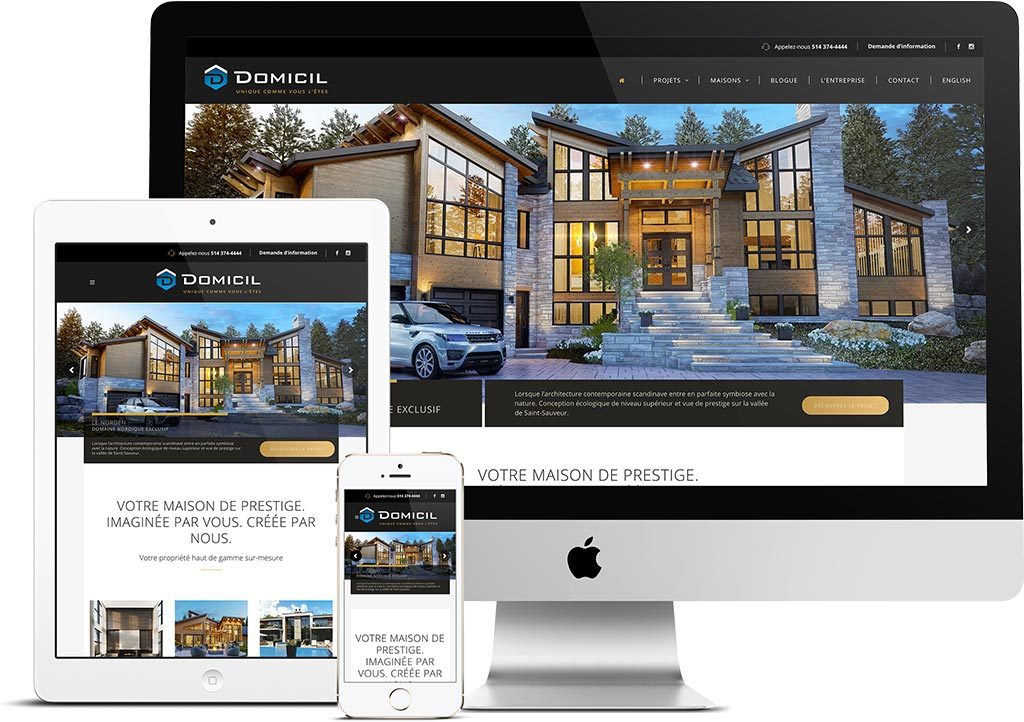 The Domicil Real Estate Corporation sought professional help to refresh its brand image and consolidate its position as a builder of contemporary luxury properties in a highly competitive real estate development market.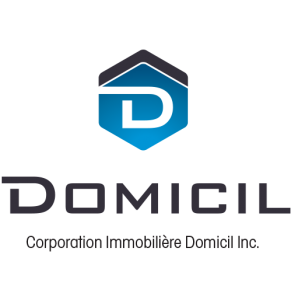 Services
Strategic planning

Brand imaging

Creation and design

Media placement

Web development

Digital campaigns

Communications tools

Display and print advertising

Content creation
A series of marketing initiatives were undertaken to solidify Domicil's status as a luxury home builder. Accordingly, King Communications designed a refined new visual identity for its client that would reflect the exclusive, high-end and selective character of projects bearing the Domicil logo. Along with the fresh branding a new ad slogan was adopted to reinforce the advertising positioning – "As unique as you are" – referring to the unique cachet of their custom homes.
Including the creation of a new logo, a new creative platform was designed and deployed in a cohesive kit of communications tools: signs, posters and promotional pamphlets, business cards, stationery items and corporate clothing representative of Domicil.
King Communications redesigned the Domicil website to focus on the presentation of luxury homes and underscore the builder's expertise. The agency also ensured the creation of the brand image and websites for the luxury builder's three real estate projects: The Norden, Kicking Horse and Condo Saint-Jérôme.
For Domicil, a content strategy promoting search engine optimization (SEO) was also put in place, which included the writing of blog articles and driving content for social media.
To enhance Domicil's visibility in its target market, supplementary media placement purchases were made and digital campaigns on Facebook Ads and Google Ads were launched.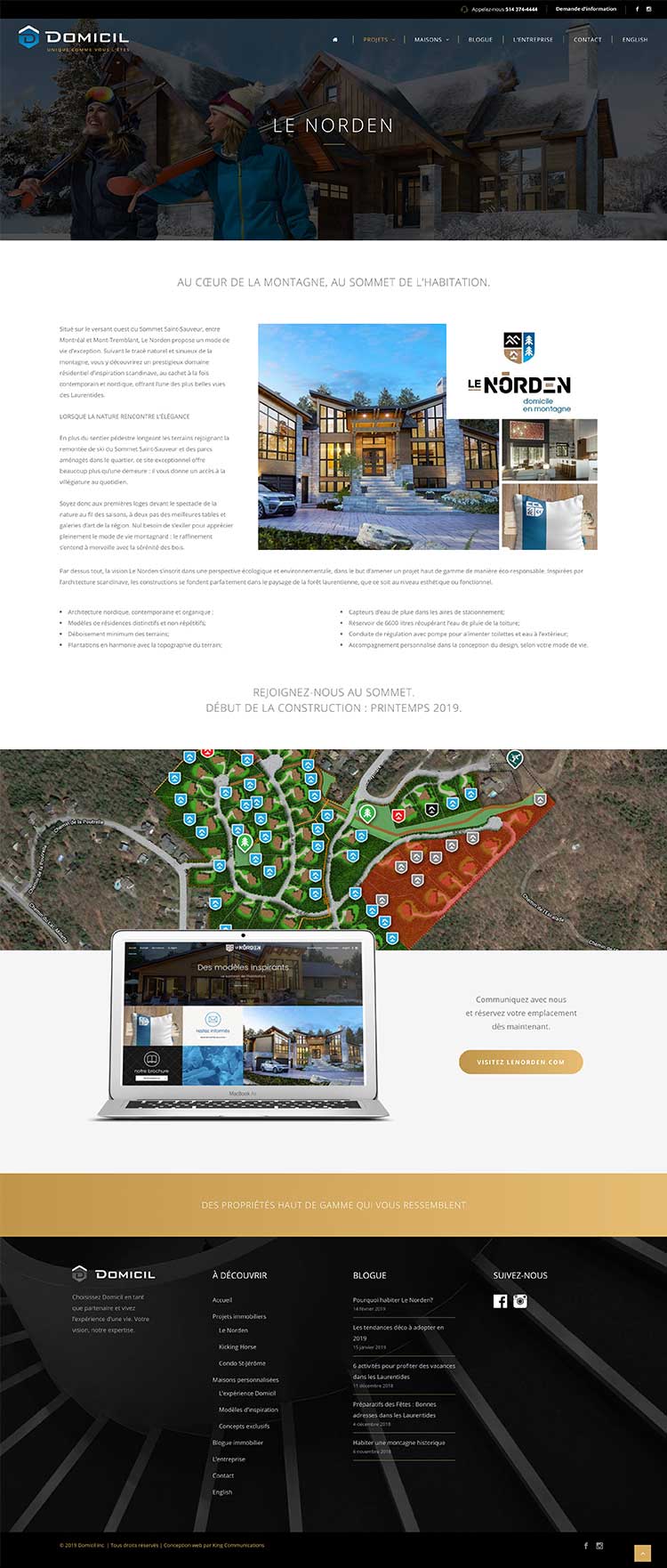 Explore other achievements